Bell Ringer app 2.0 released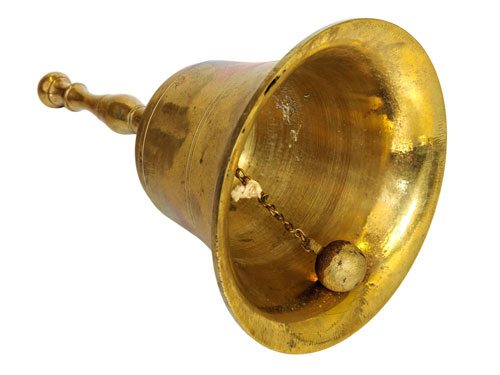 Bell Ringer app 2.0 released
A brand new version of bell ringer app has been released into the iOS and Android app stores, with a brand new interface, new bells, and realistic shaking (bell) action!
Since the beginning of bell ringer in 2010, the app has been downloaded many times by people all over the world wanting to have a ring-able bell right on their phone. Here's how the app works:
Pick a bell to ring from the main menu screen. If you see a locked symbol on the bell that means you must unlock it by watching a brief video. Once you watch the video - the bell is unlocked forever.
Large hand bell - shake your device to ring bell
(auto-ring feature lets you enable and shake once for bell to ring without you shaking again)
Desk bell - tap the bell to ring for service
Sleigh bells -shake device to create sleigh bells dashing through the snow
Church bells - pull the rope to ring the Church bells
Small hand bell - shake device to ring bell
(auto-ring feature lets you enable and shake once for bell to ring without you shaking again)
Jingle bells - shake or move device to have jingle bells ring
Door bell - tap bell to ring the door bell sound
Dinner bell - grab the rope, and ring in dinner time